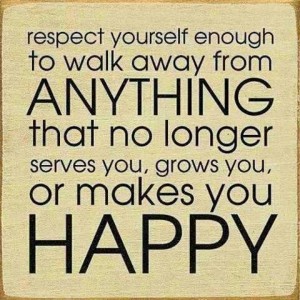 Consider the impact that our environments have on us. The people, places, and things that surround us and make up our environment. When we settle into an environment that is stagnant, complacent, has ceased to evolve, and no longer serves us well we become stuck too.
We have to allow ourselves to move out of the complacency and into places that will stretch us and allow us forward movement and growth. This means changing our environment to one that supports our evolution, our growth, and the vision that we have for our future. Now I am not talking about snobbery, pretentiousness, or blind eye and lack of empathy and love for the old, but I am talking about up-leveling people, places, and things to create an environment that serves us and our growth well.
Change can be scary, but NO CHANGE is much scarier and painful. In what ways can you up-level your environment to support the future life that you desire? Think about your vision for success and your vision for the future. Does your current environment support this?  What can you do right now– today or tomorrow to support your evolution to your higher self?
Kristen A Tolbert is the Founder of Career CoLabs, Author of Careers Reinvented, and Co-Founder and Facilitator of Neuro at Work – Leadership and Workplace Intelligence Programs. Kristen's programs serve a global clientele via live seminars and in online classrooms. Learn more about her programs at careercolabs.com.